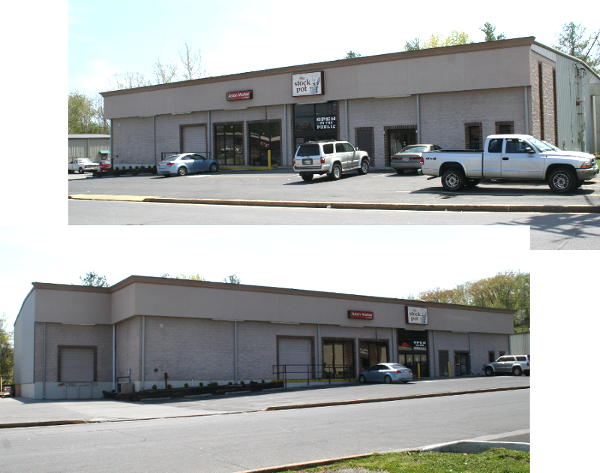 The Stock Pot sells restaurant supplies and bulk food to restaurants, caterers, churches, and the public. You do not need a membership or own a business to shop with us. The Stock Pot is located in Johnson City, Tennessee near the I-26 State of Franklin Rd exit. The Stock Pot carries more than 3,500 restaurant quality and bulk items including chef wear, refrigerated and frozen items, canned, disposable, beverage and bar items, cleaning items, frozen desserts and much more. We are also able to special order items that are not found within our store.
The Stock Pot is also a dealer and purchaser of new and used restaurant equipment. If you have an old griddle, fryer, refrigerator, or any other piece of restaurant or commercial equipment that you are looking to sell, please give us a call. Due to our limited amount of space, we do not buy or sell used walk-in refrigerators or freezers. All equipment sold has been tested by our EPA certified technicians.
We also have an Asian section that is full non-commercial products. A small sample of the products we have available are several varieties of rice (5lb-50lb), bean sprouts, red bean paste, tofu, mochi, frozen dinners, spring roll and wonton wrappers, frozen potstickers, sushi-making supplies, chopsticks, fortune cookies, shrimp crackers, seaweed, rice noodles, tapioca pearls, coconut jelly, frozen octopus, softshell crab, fish cakes, hi-chew, pocky, assorted ramen, green tea powder, thai tea and coffee, oolong tea, and much more.
Store Hours

Mon-Fri 8:30am to 6:00pm
Sat 10:00am to 5:00pm
Sun Closed

Deli Hours

Mon-Fri 9:00am to 5:00pm
Sat 10:00am to 4:00pm
Sun Closed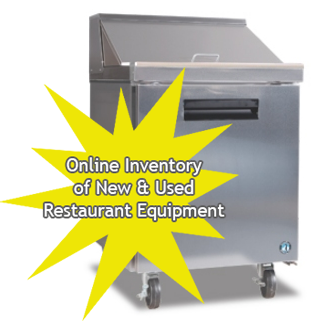 Wind & Willow has returned!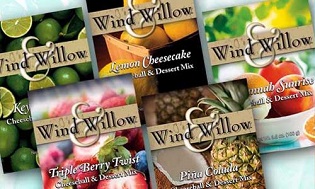 Cheeseball Mixes, Soup Mixes, and Dip Mixes
---
Our New Products

(Updated 12/16/14)
General Products
Savannah Classics Corn Pudding 4.5lb $14.31

GFS Refrigerated Spinach Dip 24oz $4.78

GFS Refrigerated Queso Dip 24oz $5.12

TrueSoups Mushroom and Brie Bisque $16.39

Parmesan Kale with Italian Sausage Soup $12.84

Chef Franciso Chicken Gumbo $16.41

Panapesca Cooked Whole Baby Clams 0.5lb $2.03

GFS 1/2in Frozen Diced Chicken Meat 3lb $13.99

Timberwood Farms Pigs in a Blanket 2lb10oz $11.54

GFS Assorted Frozen Quiche 48-Count $23.57

7-Compartment Round Plastic Catering Tray $6.52

Krusteaz Cornbred Mix 5lb $7.94

Piancone 5-Liter Basalmic Vinegar $16.82
Asian Market Products

Glico Midi Green Tea Pocky 1.97oz $1.81

Glico Midi Chocolate Pocky 1.97oz $1.88

Fresh Gourmet Fried Wonton Strips 1lb $4.08

Golden Saba Banana Roll with Jackfruit

Sauteed Shrimp Paste 17.6oz $7.21

Sauteed Shrimp Paste 8.8oz $3.76

Por Kwan Instant Beef Flavor Paste 8oz $1.89

D'best Frozen Coconut Cream 12oz $3.63

Megachef Premium Fish Sauce 23.6oz $3.44